Partners
Vault Verify is proud to collaborate with these partners as we strive to provide the best service to our clients.
Partners and Integrated Solutions
Group Purchasing
Vault Verify partners with the nation's leading healthcare performance improvement company to optimize the verification of employment and income for members by delivering a solution that enhances visibility, optimizes organizational data privacy, while delivering positive bottom line impact directly to customers.
I-9 Compliance
Vault Verify works with Mitratech to offer the industry's most advanced I-9 compliance offering for employers. The result is better efficiency and integration and improved compliance with complete audit protection.
Data Privacy
Vault Verify respects and supports the efforts of Privageo, a Data Privacy and Security Solutions provider that helps organizations assess the impact of regulations and develop focused, prioritized strategies and tactics that address the areas of greatest risk.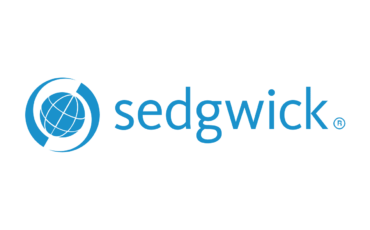 Unemployment Claims
Vault Verify offers a fully-integrated unemployment solution by Sedgwick. Sedgwick is the world's largest TPA who delivers tailored, cost-effective unemployment programs with high-quality service levels and optimal results.
Unemployment Claims
The UTCA team assists employers in reducing the costs and complexities of managing unemployment compensation programs, including unemployment tax consulting. They use a unique, preemptive approach to managing unemployment costs combined with unparalleled customer solutions that has earned them a reputation as the trusted advisor in the field of unemployment cost management.
Unemployment Claims
Matrix handles the unemployment claims process from start to finish. They receive their clients' unemployment claims nationally via electronic SIDES interface to eliminate the manual work and streamline the process.
Tax Credits
Vault Verify's partnership with Resolute Tax Credits yields strong HR and Tax tech synergies for our mutual clients. Resolute's goal is to simplify the process of securing tax savings such as the Employee Retention Credit (ERC), so you can focus on running your business. The Tax Code is complex and continuously changing. Maximizing tax savings often requires a knowledgeable, experienced, and trusted advisor. Let the experienced team at Resolute serve as your trusted advisors.
Tax Credits
Vault Verify partners with HireCredit to provide a seamless data integration to manage business tax credits. HireCredit's technology and customer service model make tax credit processing completely hassle-free. You could save hundreds of thousands of dollars on your taxes, while HireCredit does all the hard work of dealing with government forms and payroll compliance.
Interested in becoming a partner?

HCM Systems Implementor and Advisory Services
Vault Verify can work alongside Seequelle as they manage and support UKG Pro and Ceridian Dayforce implementations. Seequelle has an all-star team that knows HCM software inside and out. Their certified consultants help you implement, optimize, and elevate your platform so you can focus on making your workforce thrive. Gain efficiency and security by completing a VOE/VOI service install alongside your full HCM implementation.